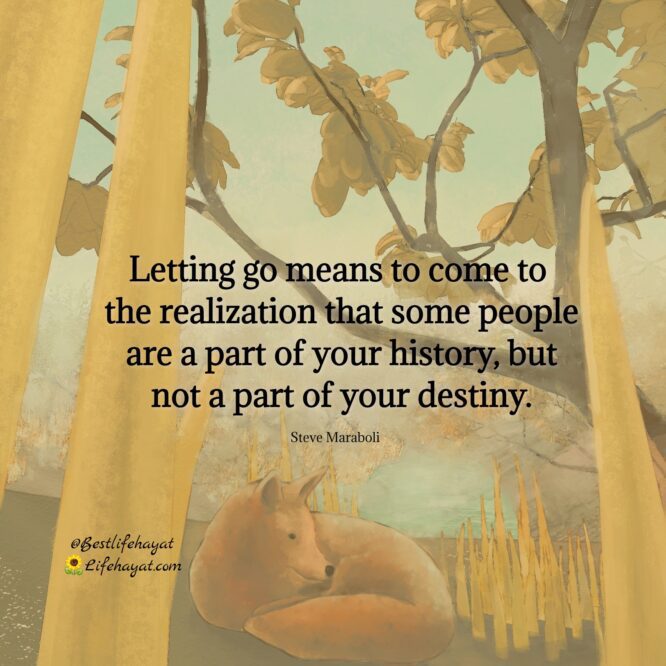 "Letting go means to realize that some people are a part of your history, but not a part of your destiny." ― Steve Maraboli
"If you want to forget someone or something, never hate it, or never hate him/her. Everything and everyone that you hate is engraved upon your heart; if you want to let go of something, if you want to forget, you cannot hate." ― C. JoyBell C.
"You can talk with someone for years, every day, and still, it won't mean as much as what you can have when you sit in front of someone, not saying a word, yet you feel that person with your heart, you feel like you have known the person for forever. Connections are made with the heart, not the tongue." ― C. JoyBell C.
"Respect other people's feelings. It might mean nothing to you, but it could mean everything to them." ― Roy T. Bennett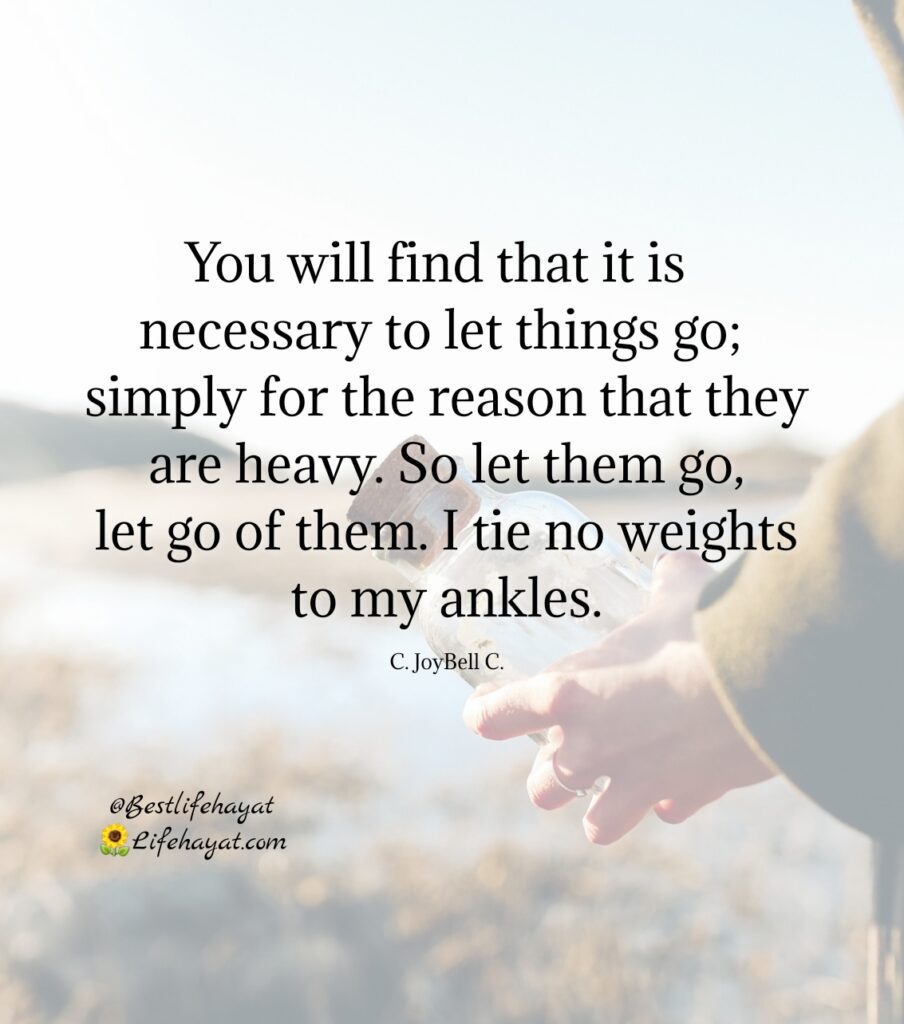 To Let Go Quotes
"You will find that it is necessary to let things go; simply for the reason that they are heavy. So let them go, let go of them. I tie no weights to my ankles." ― C. JoyBell C.
"Even if you cannot change all the people around you, you can change the people you choose to be around. Life is too short to waste your time on people who don't respect, appreciate, and value you. Spend your life with people who make you smile, laugh, and feel loved." ― Roy T. Bennett
"Let go of the past, but keep the lessons it taught you." – Chiara Gizzi
"Even though you may want to move forward in your life, you may have one foot on the brakes. In order to be free, we must learn how to let go. Release the hurt. Release the fear. Refuse to entertain your old pain. The energy it takes to hang onto the past is holding you back from a new life. What is it you would let go of today?" – Mary Manin Morrisse
"The past can't hurt you anymore, not unless you let it." – Alan Moore
"Never look back unless you are planning to go that way." – Henry David
"Pain will leave you when you let go." – Jeremy Aldana
"Breathe. Let go. And remind yourself that this very moment is the only one you know you have for sure." – Oprah Winfrey
"You've got to make a conscious choice every day to shed the old – whatever "the old" means for you." – Sarah Ban Breathnach
"Why let go of yesterday? Because yesterday has already let go of you." – Steve Maraboli
Hits: 17275