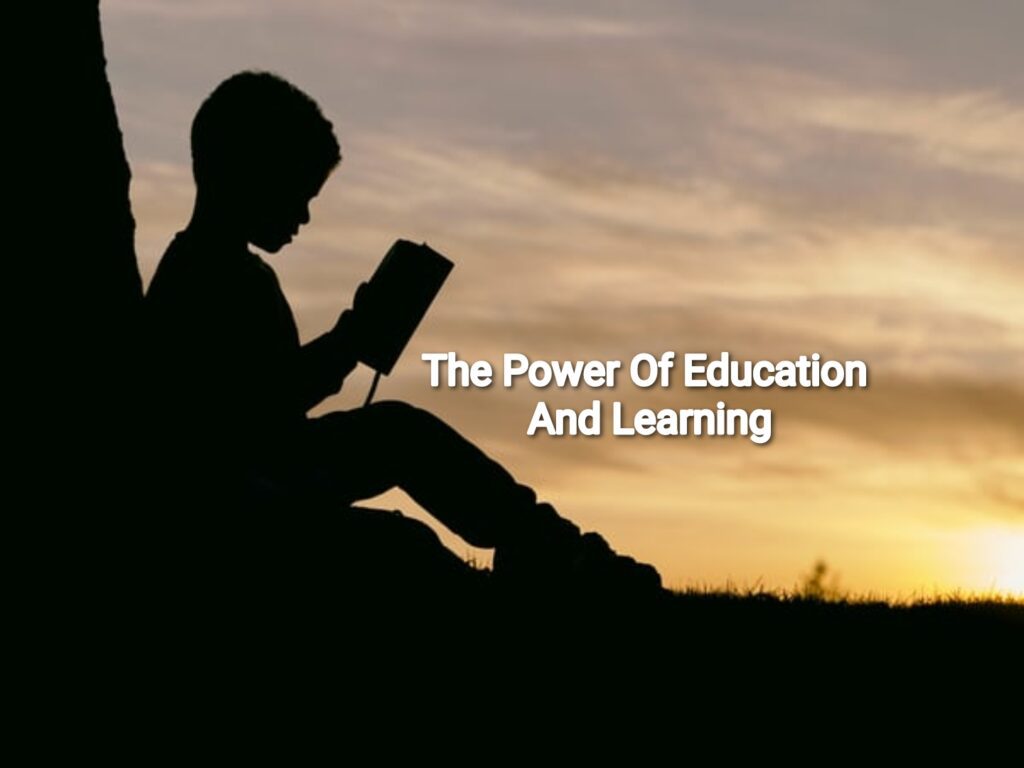 The power of education and learning change the unchangeable.
What makes you stronger is your knowledge. Keep learning and you will never grow old.
Educate yourself for a bright future. Learning is a weapon against ignorance and blindness.
It's the gift you leave for your future self. You lean on and fight with it to win against weakness and struggles.
Power Of Education Quotes
1. "Learning is a treasure that will follow its owner everywhere." – Chinese Proverb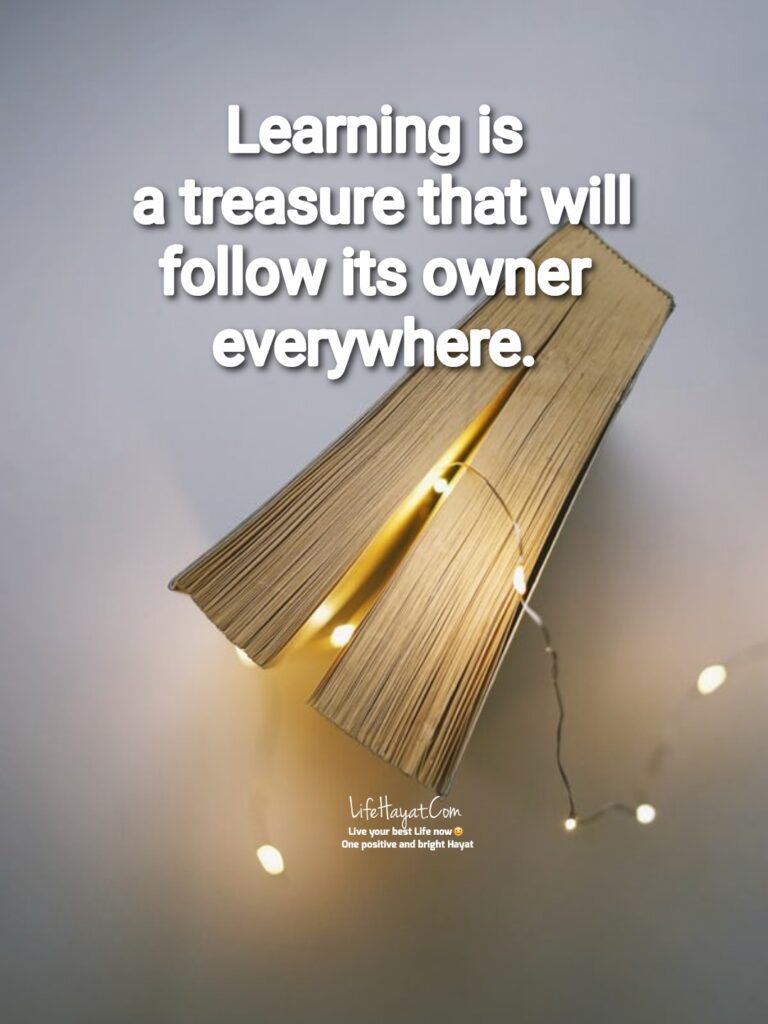 2. "Develop a passion for learning. If you do, you will never cease to grow." – Anthony J. D'Angelo
3. "If you want to be powerful, educate yourself."
4. "Without education, you are not going anywhere in this world."
5. "Educating the mind without educating the heart is no education at all." – Aristotle
6. "Education is the passport to the future, for tomorrow belongs to those who prepare for it today." – Malcolm X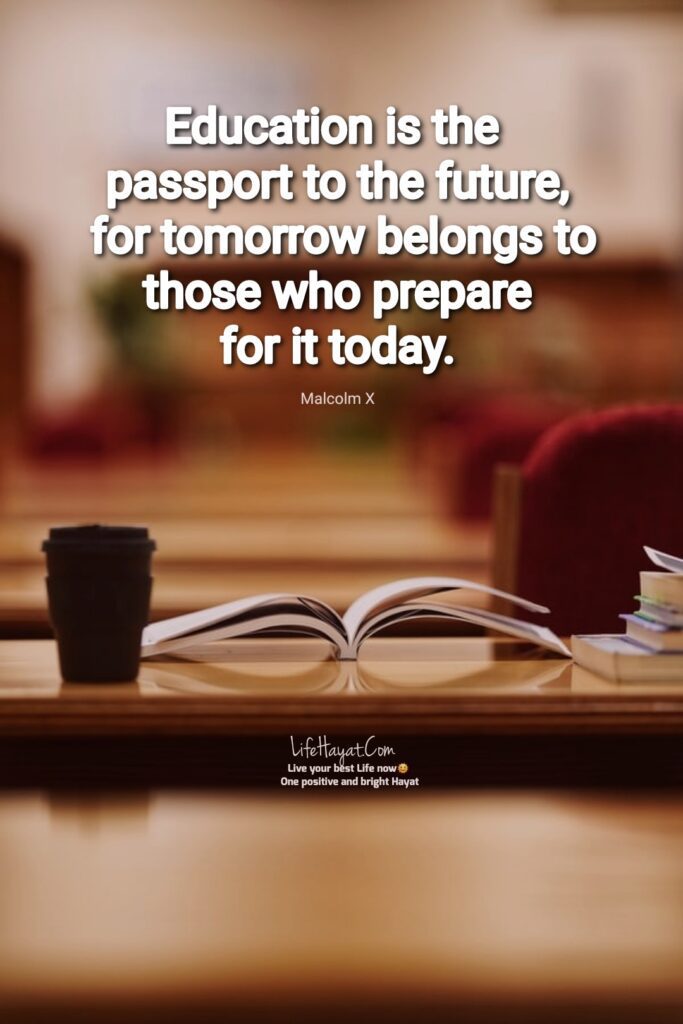 7. "Education is not just about going to school and getting a degree. It's about widening your knowledge and absorbing the truth about life." – Shakuntala Devi
8. "Education is what remains after one has forgotten what one has learned in school." – Albert Einstein
9. "Education is the power to think clearly, the power to act well in the world's work, and the power to appreciate life." – Brigham Young
10. "The more that you read, the more things you will know, the more that you learn, the more places you'll go." – Dr. Seuss
11. "A person who won't read has no advantage over one who can't read." – Mark Twain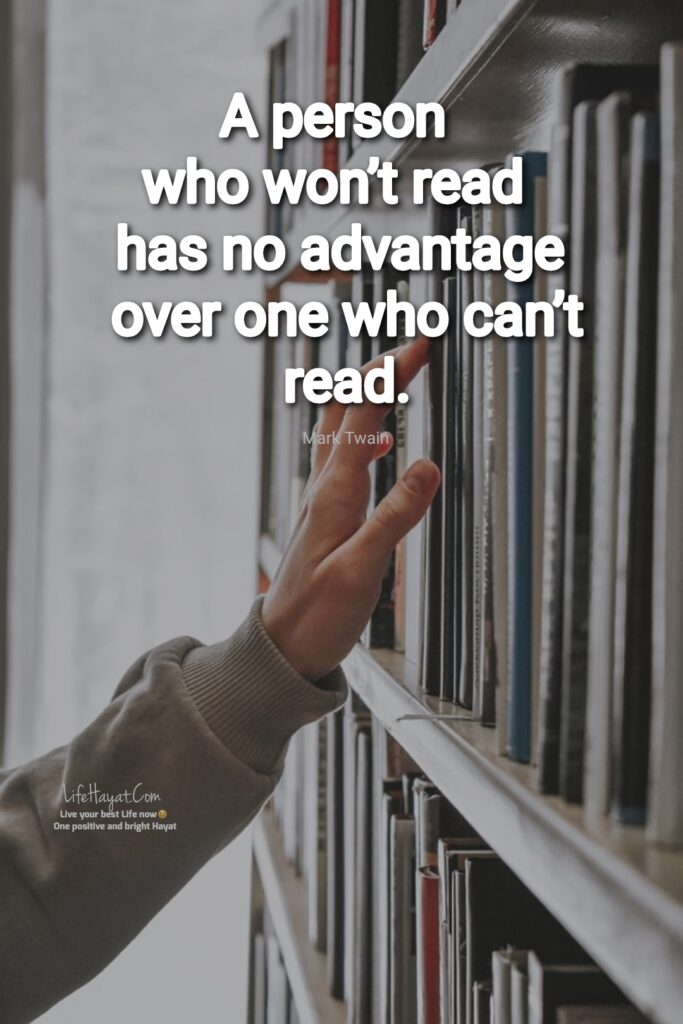 12. "Education is not preparation for life; education is life itself." – John Dewey
13. "Education is the mother of leadership." – Wendell Willkie
14. "Take the attitude of a student, never be too big to ask questions, and never know too much to learn something new." – Og Mandino
15. "Education is the most powerful weapon which you can use to change the world." – Nelson Mandela
16. "Learning starts with failure; the first failure is the beginning of education." – John Hersey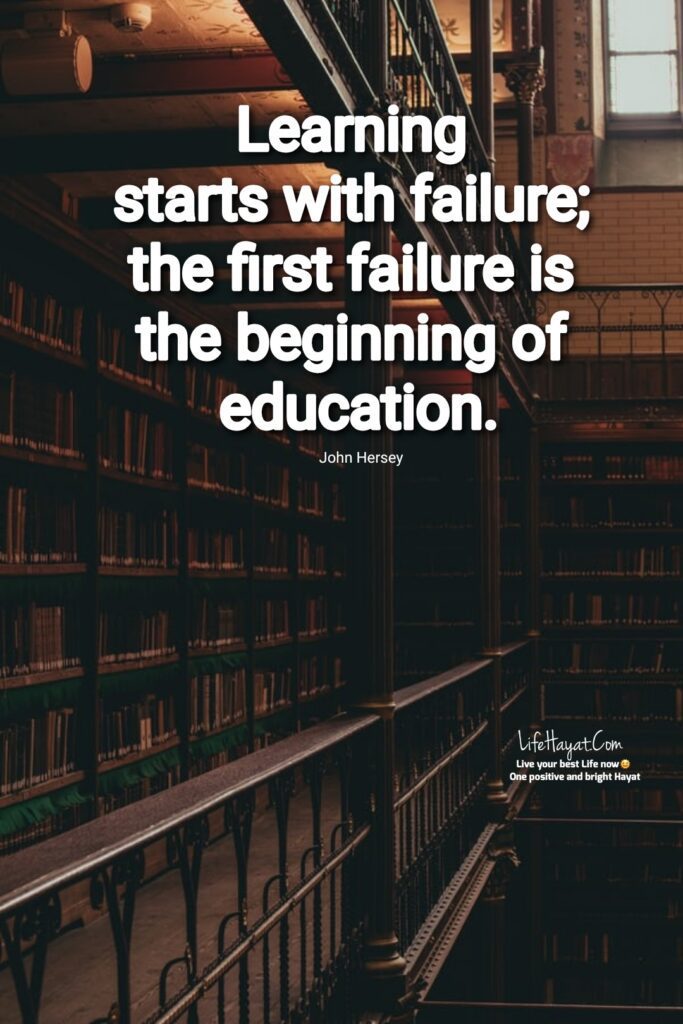 17. "I have never let my schooling interfere with my education." – Mark Twain
18. "Education is for improving the lives of others and for leaving your community and world better than you found it." – Marian Wright Edelman
19. "With guns you can kill terrorists, with education you can kill terrorism." – Malala Yousafzai
20. "Education is the key to unlocking the golden door of freedom." – George Washington Carver
21. "You are always a student, never a master. You have to keep moving forward." – Conrad Hall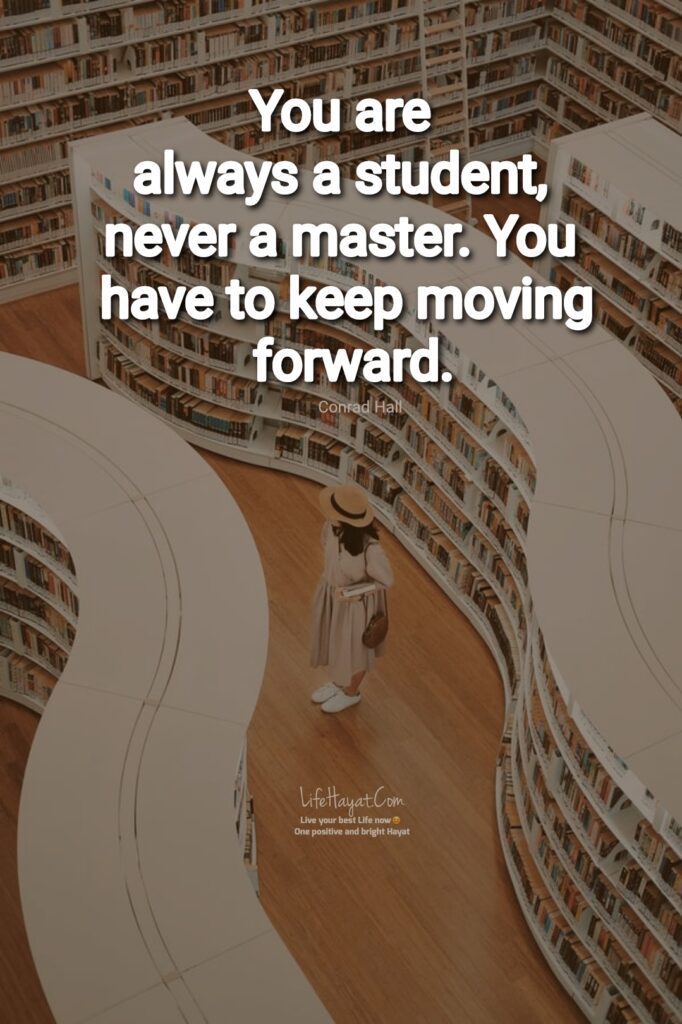 22. "Wisdom comes not from age, but from education and learning." – Anton Chekhov
23. "Education is a continual process, it's like a bicycle, If you don't pedal you don't go forward." -George Weah
24. "Let the improvement of yourself keep you so busy that you have no time to criticize others." – Roy T.Bennett
25. "The progress of the world depends almost entirely upon education." – George Eastman
26. "Education is the best friend. An educated person is respected everywhere. Education beats the beauty and the youth." – Chanakya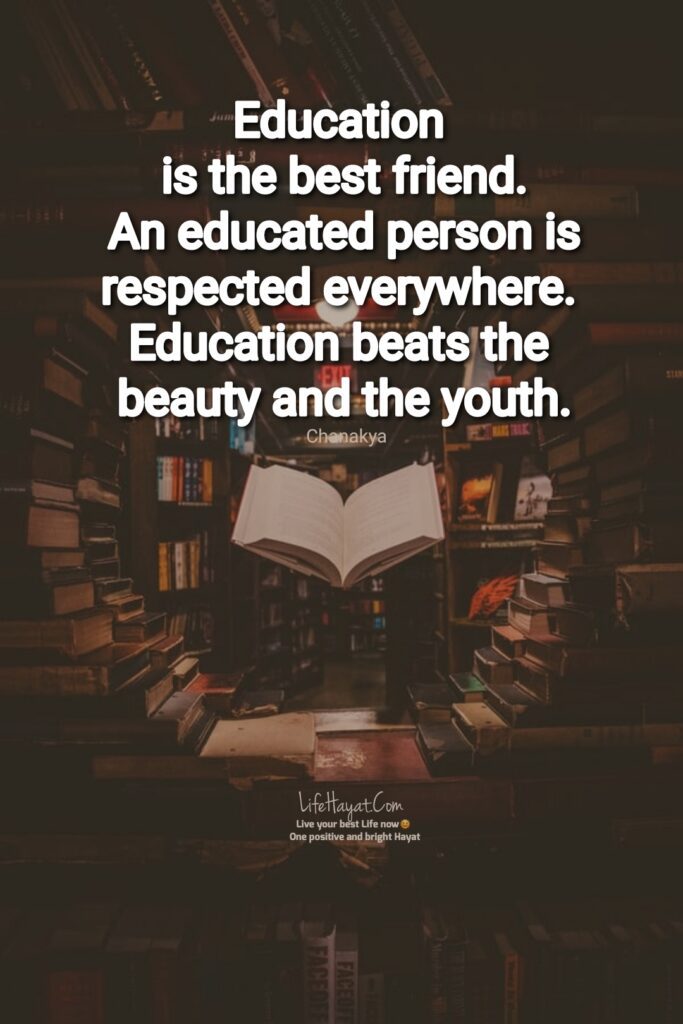 27. "Formal education will make you a living; self-education will make you a fortune." – Jim Rohn
28. "The more I live, the more I learn. The more I learn, the more I realize, the less I know." – Michel Legrand
29. "Man's mind, once stretched by a new idea, never regains its original dimensions." – Oliver Wendell Holmes
30. "Knowledge will bring you the opportunity to make a difference." – Claire Fagin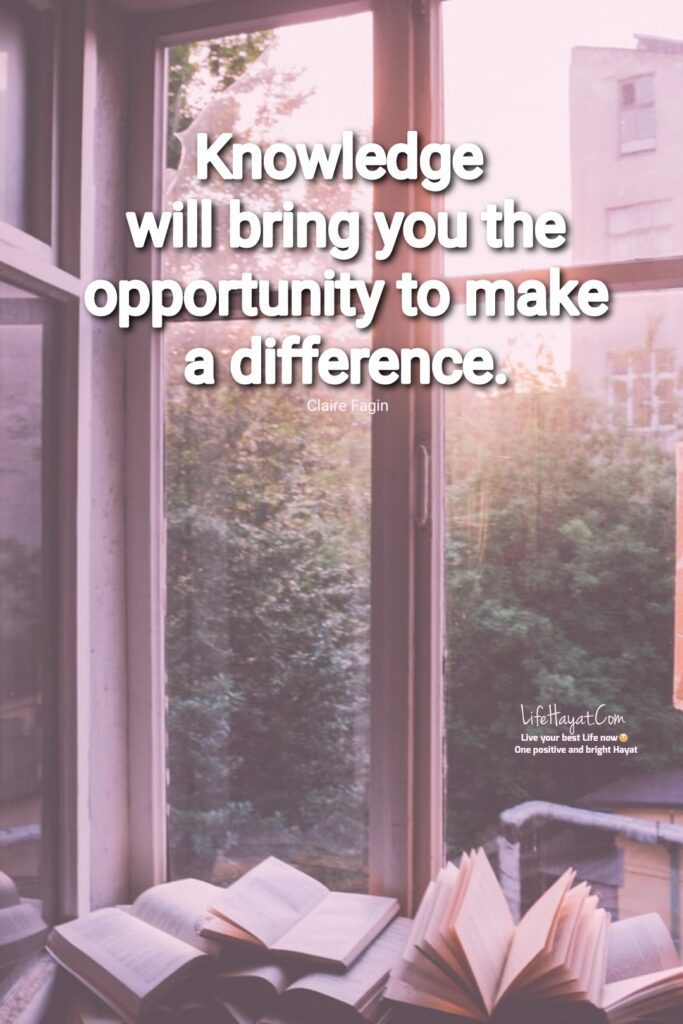 Hits: 1021