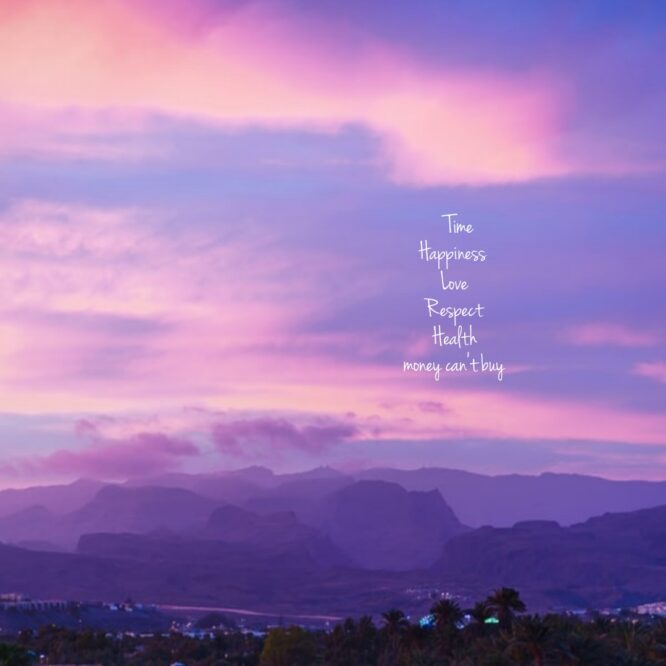 Roy T.Bennett said that there are top 15 things money can't buy. Yes, there are so many things money can't buy. We live in a world people may believe money can buy anything. However, it's not true. If money was to buy happiness, health, or peace of mind, people wouldn't suffer for even a sigh of relief.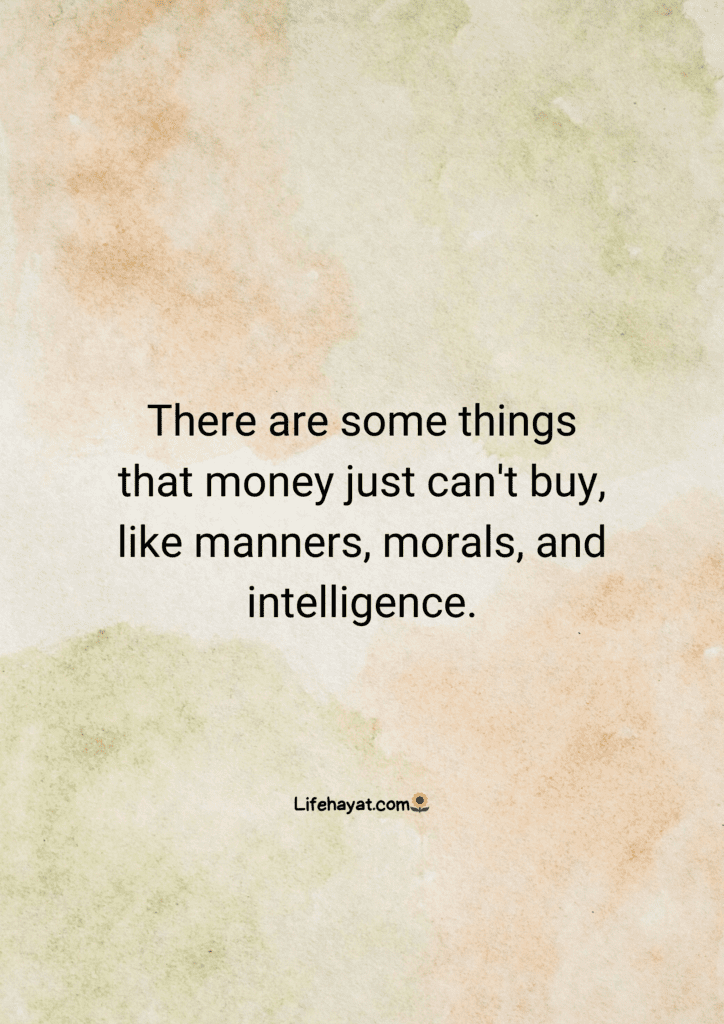 "Top 15 things money can't buy are:
Time. Happiness. Inner Peace. Integrity. Love. Character. Manners. Health. Respect. Morals. Trust. Patience. Class. Common sense. Dignity." – Roy T.Bennett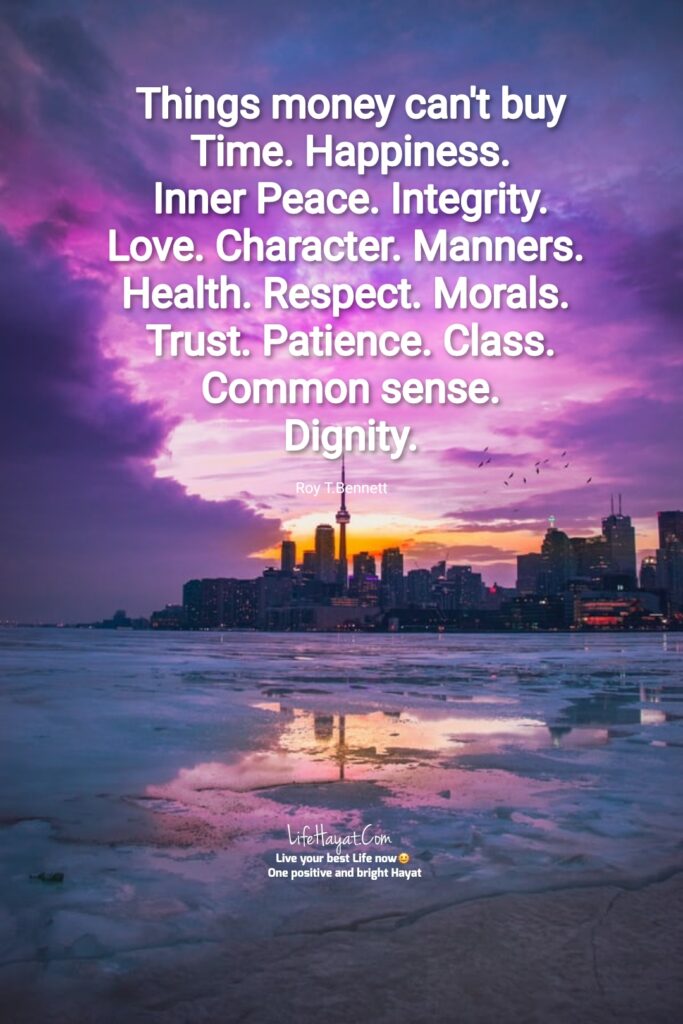 "The key to life is to be happy with or without money. Money only magnifies who you really are." – Robert Kiyosaki
"You can only become truly accomplished at something you love. Don't make money your goal. Instead, pursue the things you love doing and then do them so well that people can't take their eyes off of you." – Maya Angelou
Money can't buy Time, Happiness, Inner Peace, Or Integrity
Spent time, lost happiness, and peace of mind are priceless. A person's integrity can only be watched and corrected by GOD. No one can do anything about it and money can't buy them. Neither money nor human interference can change.
1. "Time is free, but it's priceless. You can't own it, but you can use it." – Harvey MacKay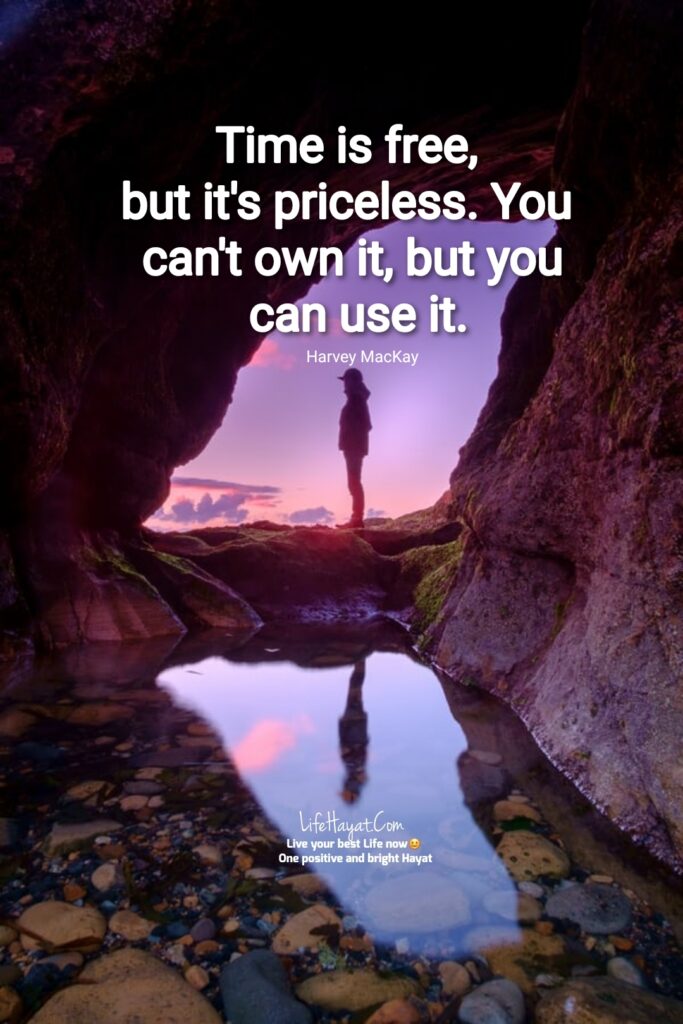 "Time is more valuable than money. You can get more money, but you cannot get more time." – Jim Rohn
2. "Happiness comes from spiritual wealth, not material wealth… Happiness comes from giving, not getting. If we try hard to bring happiness to others, we cannot stop it from coming to us also. To get joy, we must give it, and to keep joy, we must scatter it." – John Templeton
"Happiness is not something you postpone for the future; it is something you design for the present." – Jim Rohn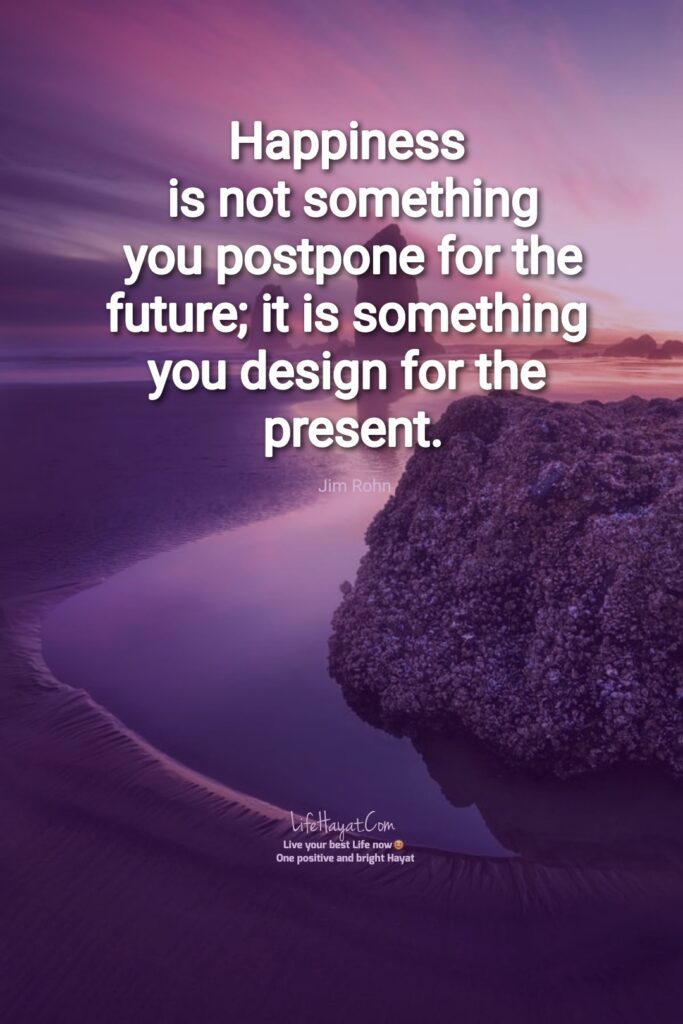 3. "Money cannot buy peace of mind. It cannot heal ruptured relationships, or build meaning into a life that has none." – Richard DeVos
"Learning to distance yourself from all the negativity is one of the greatest lessons to achieve inner peace." – Roy T.Bennett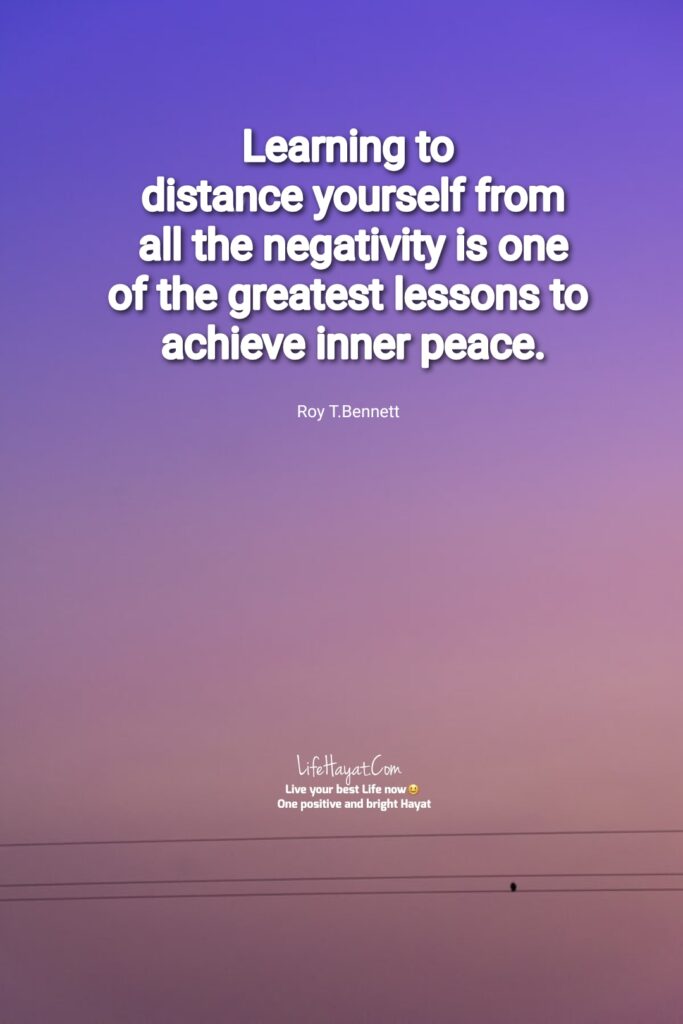 4. "If you don't have integrity, you have nothing. You can't buy it. You can have all the money in the world, but if you are not a moral and ethical person, you really have nothing." – Henry Kravis
"If you want to influence others, the most important thing you can do is be a living example of the principles, ideals, and faith that you advocate." – Nick Vujicic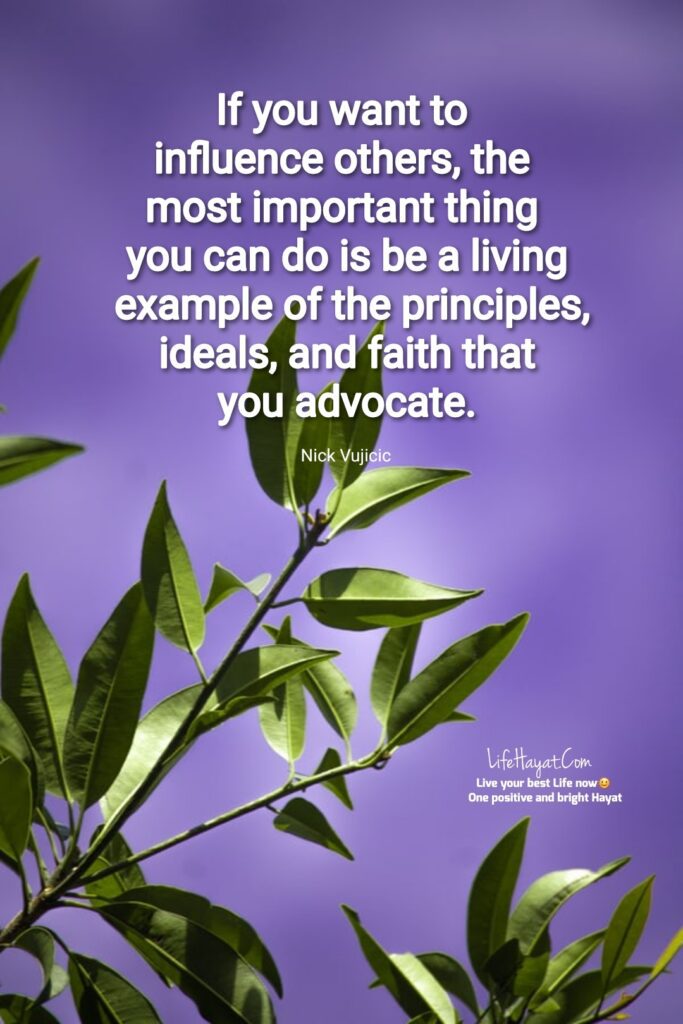 Money can't buy Love, Character, Manners, And Health
What would you do if money could buy real and sincere love? It would be wonderful actually if it can also buy good health that lasts forever.
5. "LOVE is priceless. TRUST is priceless. These two, shouldn't be traded for anything. " – Terry Mark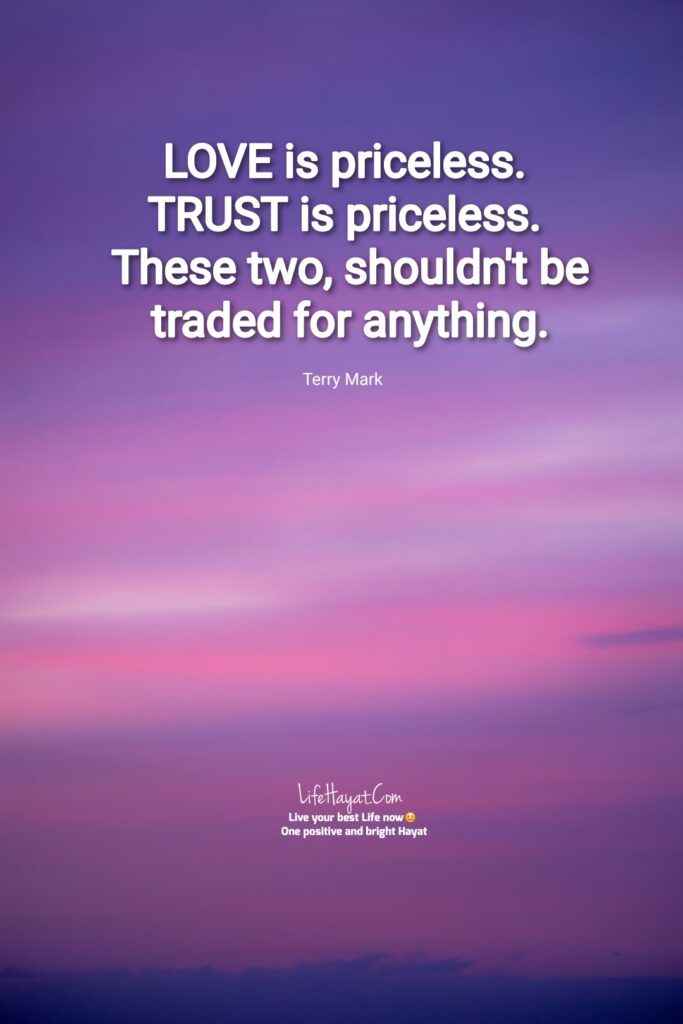 6. "Character cannot be developed in ease and quiet. Only through experience of trial and suffering can the soul be strengthened, vision cleared, ambition inspired, and success achieved." – Helen Keller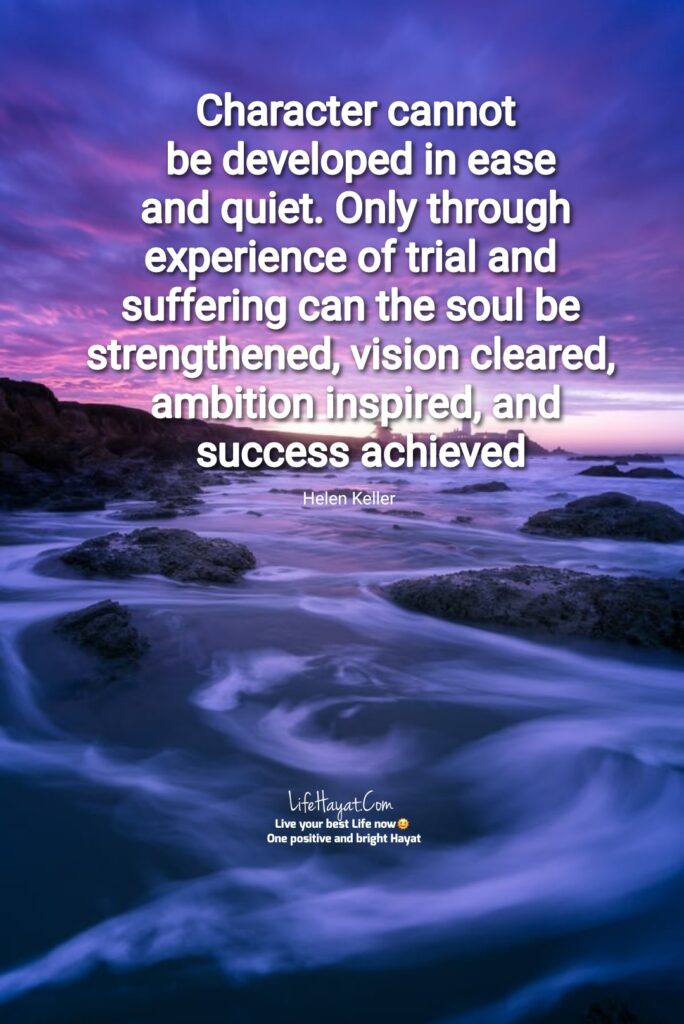 7. "The real test of good manners is to be able to put up with bad manners pleasantly." – Khalil Gibran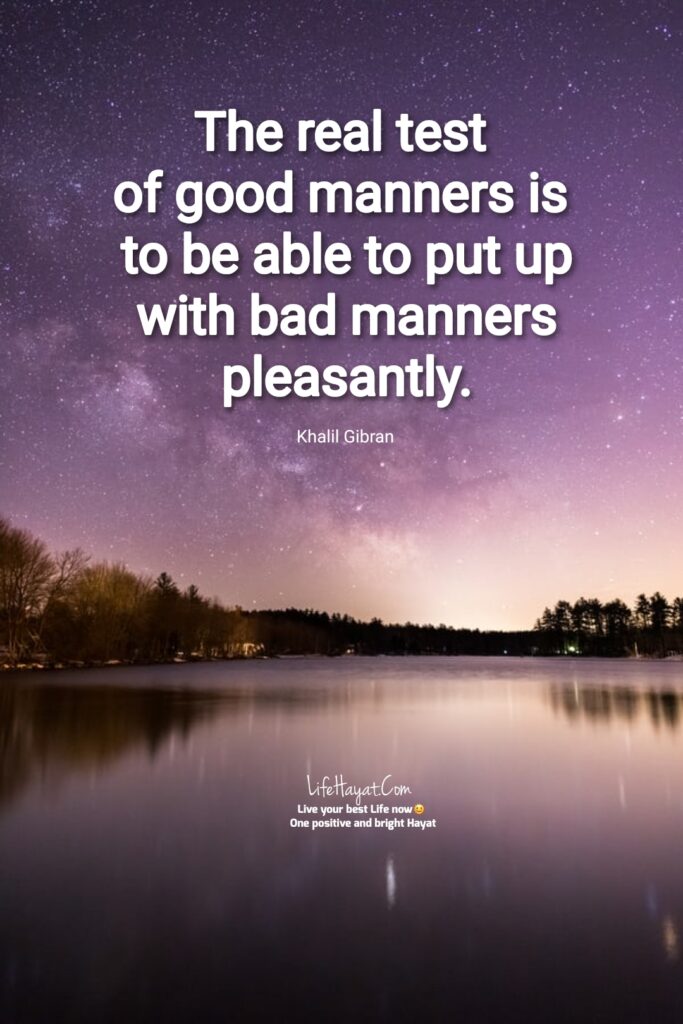 8. "When health is absent, wisdom cannot reveal itself, art cannot manifest, strength cannot fight, wealth becomes useless, and intelligence cannot be applied." – Herophilus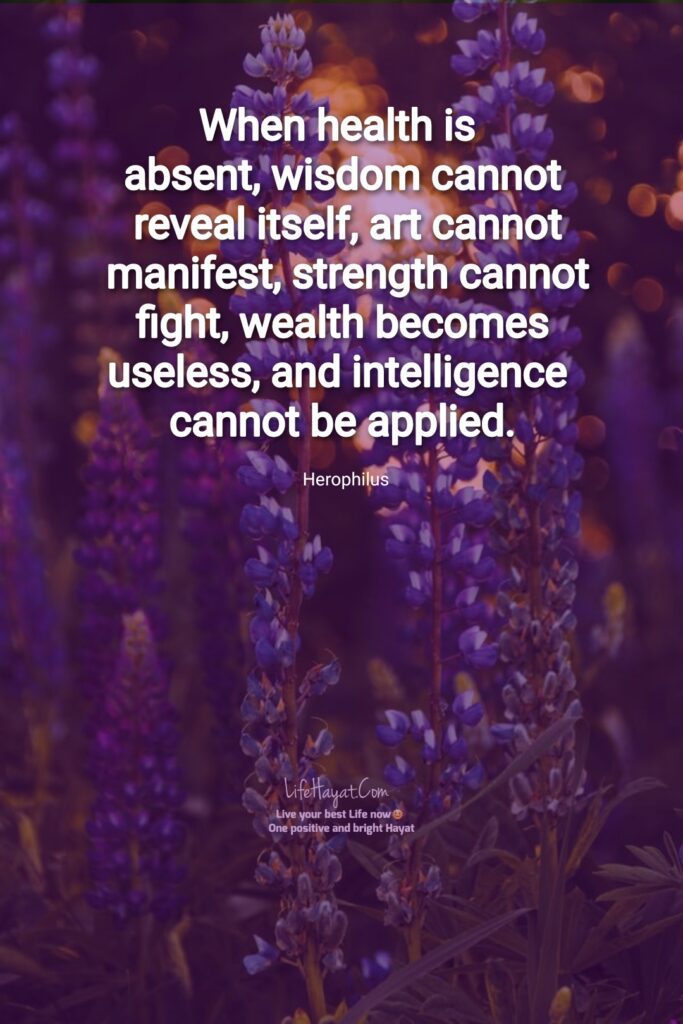 Money Can't Buy Respect, Morals, Trust, Patience, Or Class
You can't make a person respect you no matter how much you can pay. You must be worthy of it to get it.
Trust is a valuable treasure. When you trust someone, you give them heart and mind because you believe them. No money can afford to buy it.
9. "How would your life be different if you stopped making negative judgmental assumptions about people you encounter? Let today be the day. You look for the good in everyone you meet and respect their journey." – Steve Maraboli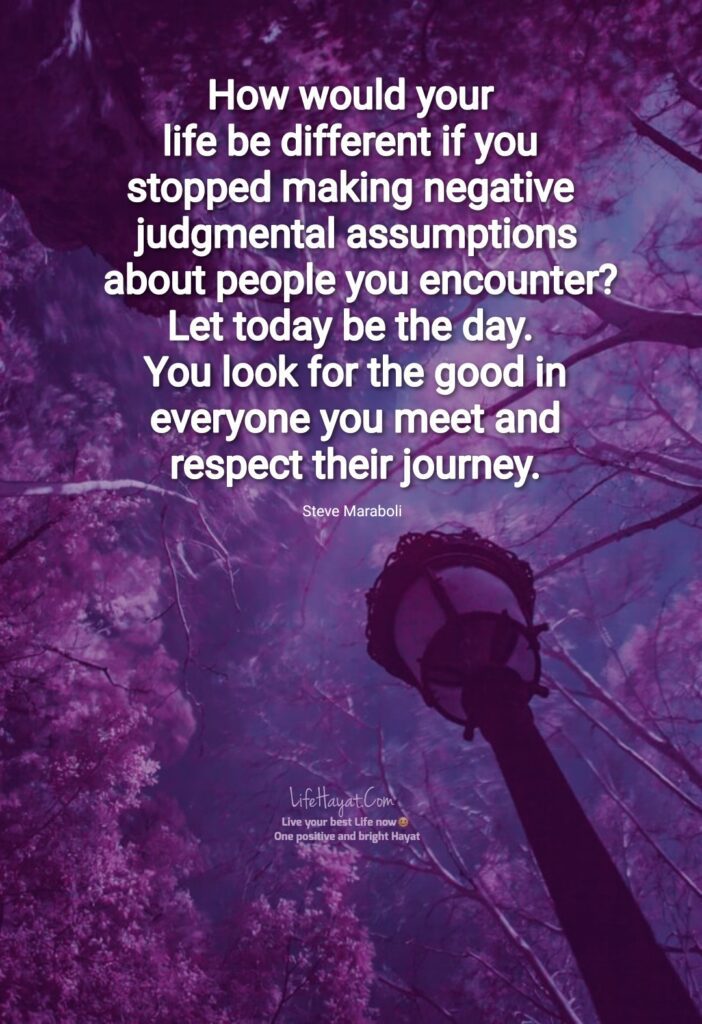 10. "Manners easily and rapidly mature into morals." – Horace Mann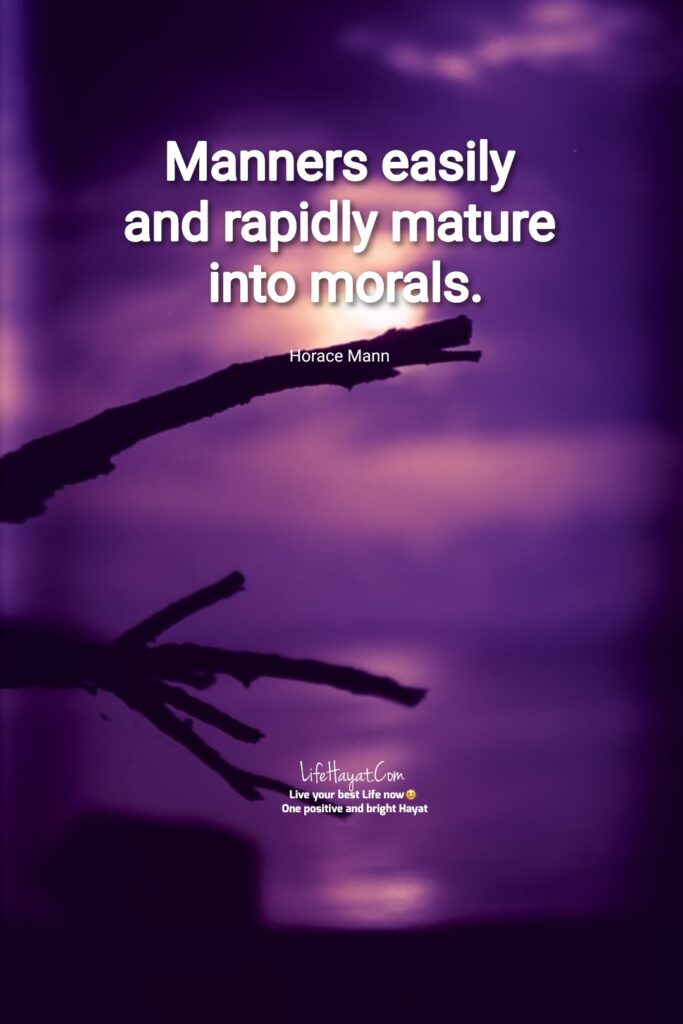 11. "Trust is built with consistency." – Lincoln Chafee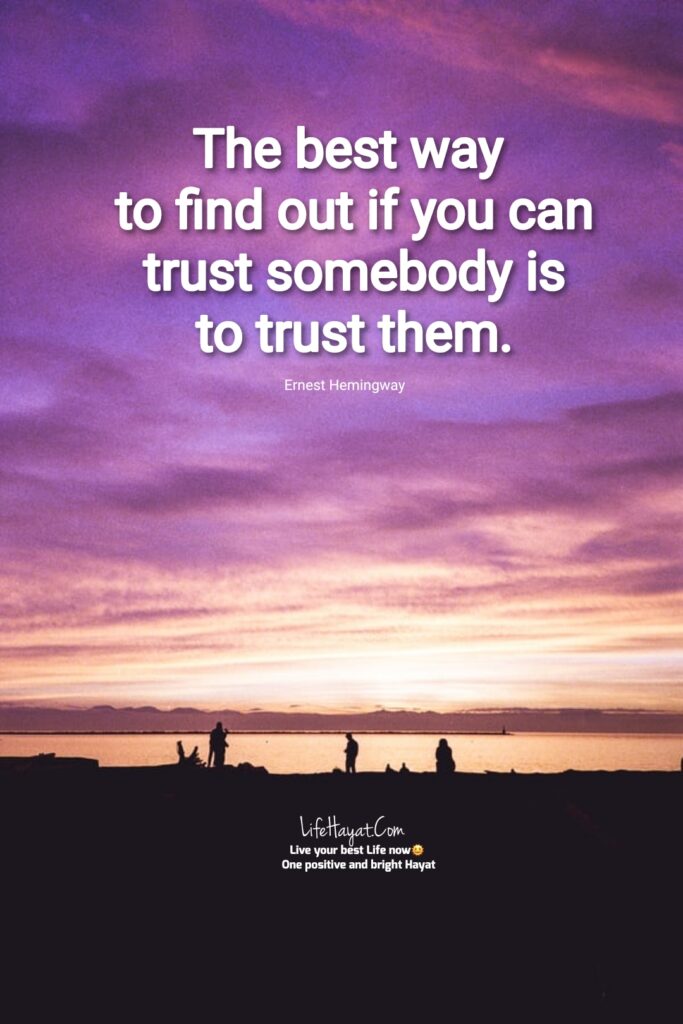 12. "Patience is not the ability to wait. Patience is to be calm no matter what happens, constantly take action to turn it into positive growth opportunities, and have faith to believe that it will all work out in the end while you are waiting." – Roy T.Bennett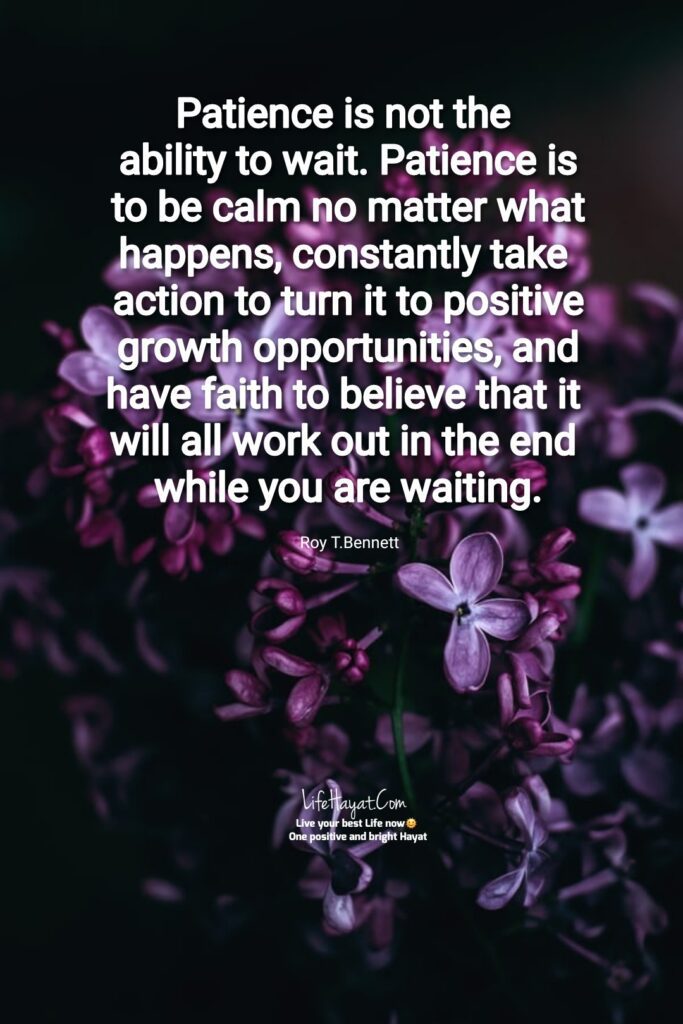 13. "Class is an aura of confidence that is being sure without being cocky. Class has nothing to do with money. Class never runs scared. It is self-discipline and self-knowledge. It's the sure-footedness that comes with having proved you can meet life." – Ann Landers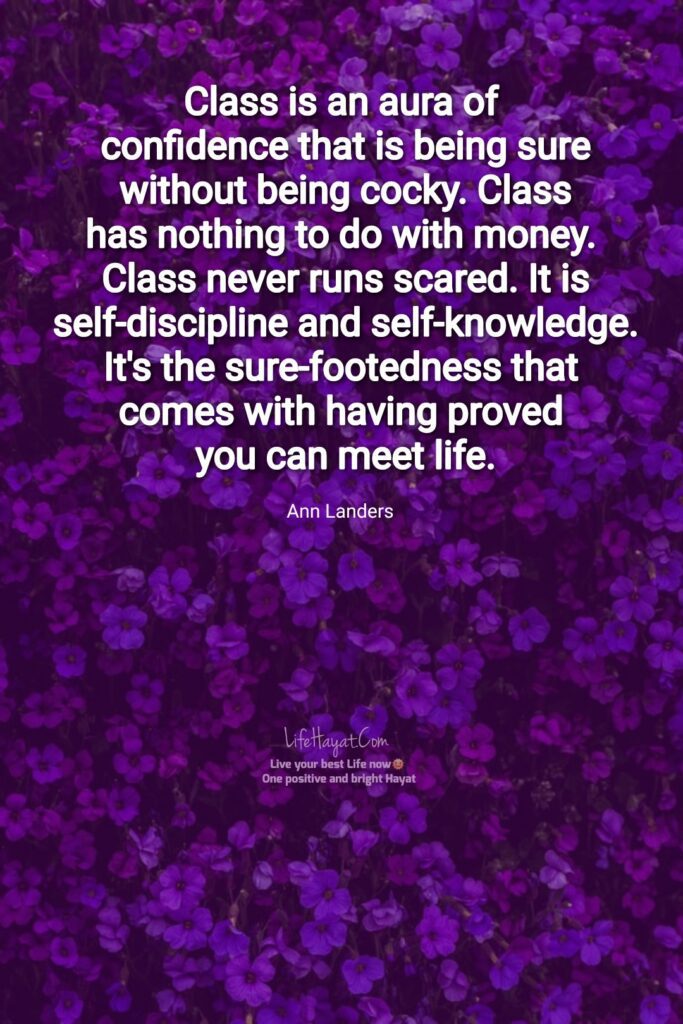 14. "The three great essentials to achieve anything worthwhile are, first, hard work; second, stick-to-itiveness; third, common sense." – Thomas A. Edison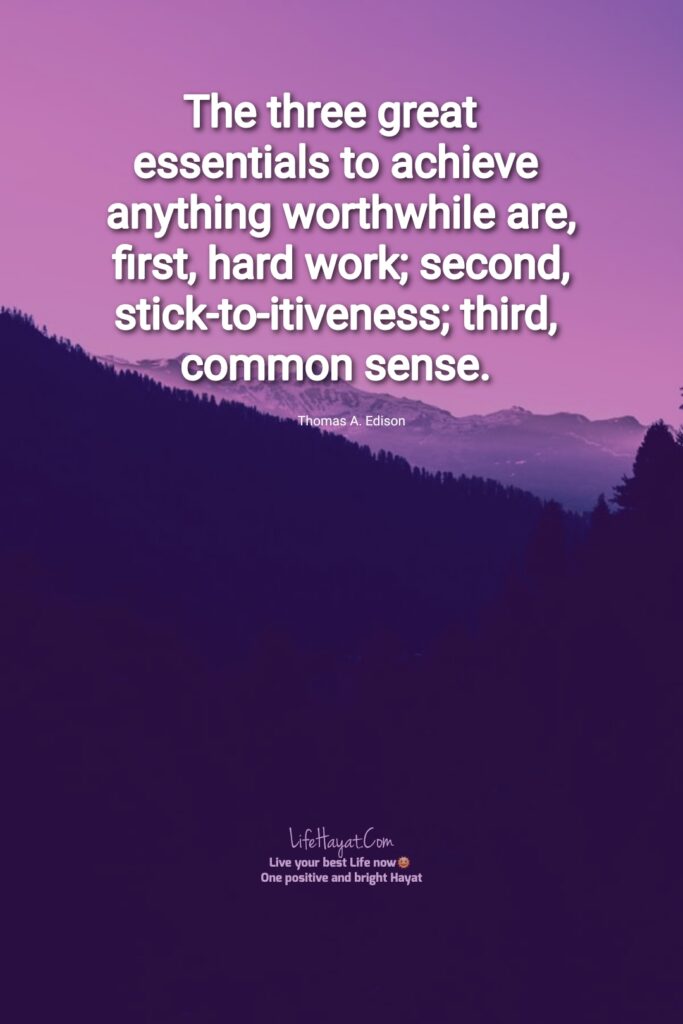 15. "Be strong. Live honorably and with dignity. When you don't think you can hold on." – James Frey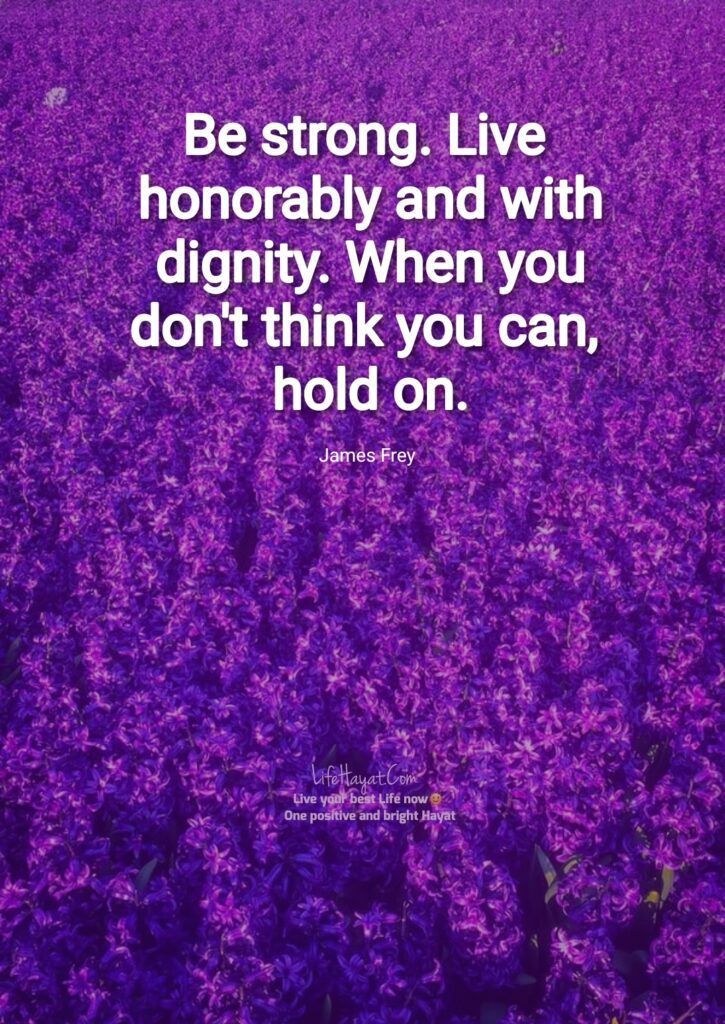 "It is good to have money and the things that money can buy, but it's good too, to check up once in a while and make sure you haven't lost the things money can't buy." – George Horace Lorimer
Please follow and like us:
Hits: 2511